TABLE OF CONTENTS
---
Most Popular Photo Booth Rental in Atherton
Add zing to your event with a photo booth
Types of Photo  booths in  Atherton, CA
Types of parties
Variety of props to choose from
---

Growing recognition of photo booths
We all are aware of how the party scene change with the times. Besides, other things, mirror photo booths are a new addition to the growing party
scene in Atherton. People of Atherton love to add special elements that make their parties and events talk of the town. This is the reason there is a huge demand for photo booths in Atherton CA.
A photo booth has become a mainstay for corporate functions, weddings, anniversaries,
award ceremonies, or birthday parties in Atherton. Today, photo booths are easy to spot at public places such as – shopping malls and amusement parks. Taking a photo in a photo booth is considered a social activity, and it can be made more interesting using various props and costumes.  
Having a photo booth at your event does provide your invitees, both old and young, to embark on a unique photo-taking experience where they can even email the fun photos to their computer. These photos serve as a souvenir of that particular event that your invitees and family members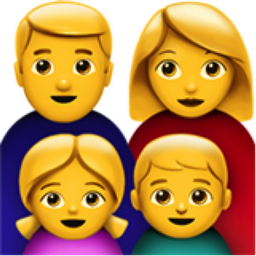 can cherish for years to come.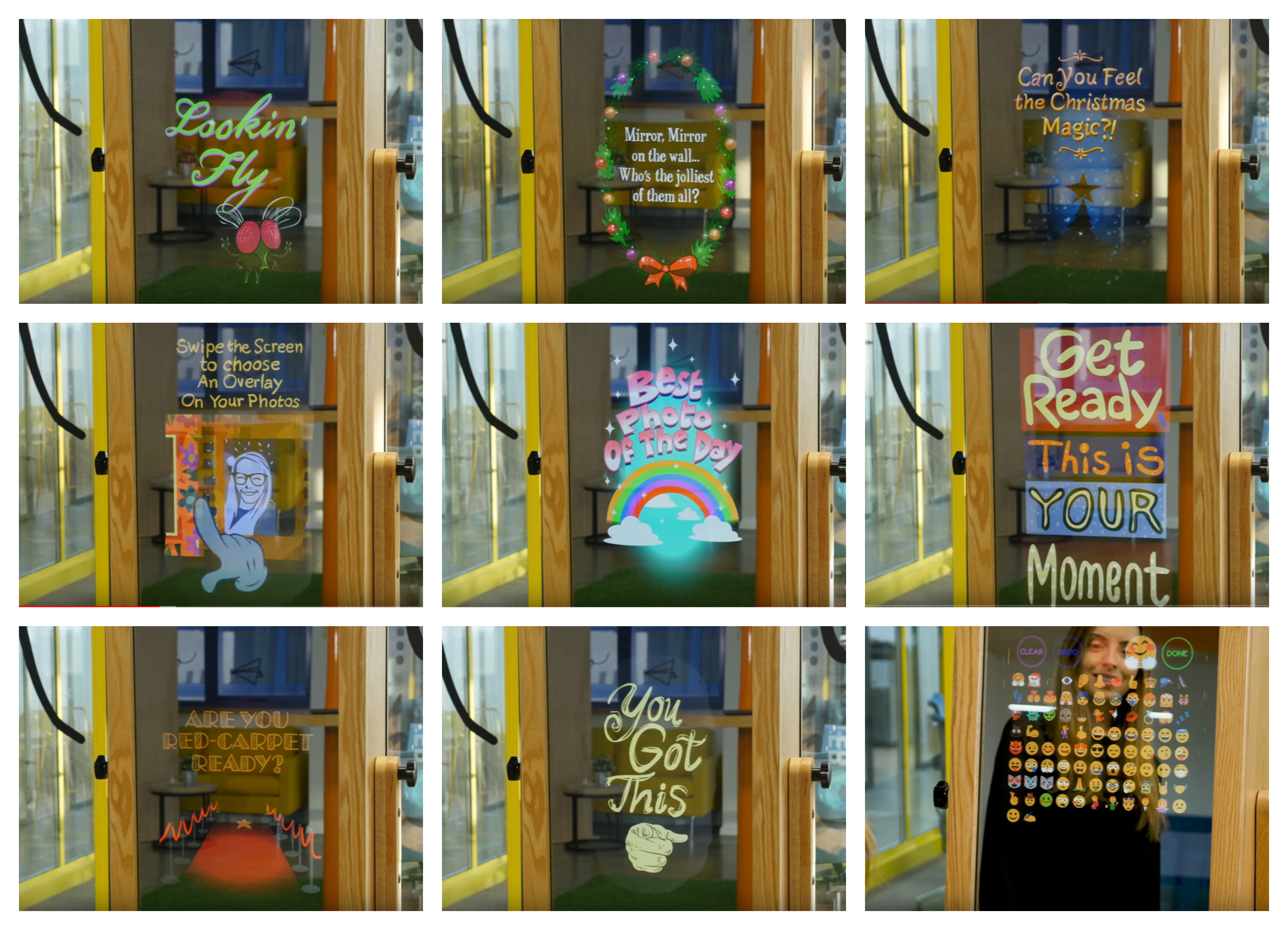 Most Popular Photo Booth Rentals in Atherton CA
Do you want to make your event entertaining
and unforgettable? If you are nodding your head in affirmation, then book BAM photo booths in Atherton right away.
Having a photo booth at your event is an excellent source of entertainment, keep your invitees engaged, and most importantly help create memories. Our photo booths are guaranteed to make your event special and take enjoyment to the next level. With years of local experience and expertise, we offer our clients with hassle-free planning for their Atherton photo booth rentals.
Rest assured our photo booth rental services are worth the investment. Our team comes equipped with modern and advanced accessories for your event. Along with a sleek look, classic designs, varied setup options, and a wide array of creative props, we can customize your photo booth experience to suit your event. 
🙋‍♂️Are you looking for #mirror #photobooths in #CastroValley CA?

Our @bamphotobooths #photo_booth_rentals in #Castro_Valley help individuals & businesses create high engagement at the #events, help to gain #social_brand_awareness and lot more.

👉 https://t.co/2z1UJsmNet pic.twitter.com/6jcyBUOQbt

— bamphotobooths (@bamphotobooths) September 10, 2019
Add zing to your event with a photo booth
Photos are a slice of time; there is an absence of sound, motion, or any sense of touch. This is where a photo booth helps capture the essence of an event. Following are the reasons why it is cool to have a photo booth for your special day –
Entertainment
It is always fun to have something unique at your event to make it memorable; this is where our photo booth aptly serves the purpose. A photo booth is an excellent place for your invitees to entertain and socialize with each other. They will surely love to indulge in this unforgettable experience.
Ideal for group photos
There is nothing as memorable as a group photo, and our photo booth lets you create this moment. It allows large groups to be pictured, allowing a great photo-taking experience.
Apt for all ages
The best part of having a photo booth is that it is suitable for all ages. It is great to see both young and old appreciate a common thing. Having a photo booth ensures that all your invitees, friends are left entertained.
Delivers high-quality photos
Modern photo booths are known to produce amazing high-quality images, and ours is no exception. Equipped with the latest technology, high-resolution cameras, and high-quality lighting rest assured that the pictures are of the highest quality.
Share it on social media
Thinking of sharing your pictures directly on social media platforms? With our photo booths, your invitees can share their creative pictures in an instant on popular social media platforms such as – Twitter, Facebook, Instagram, and various others.  

Photo Booth Rental Atherton CA

Backed by years of experience and a wide range of photo booths, we understand your needs and deliver you nothing but the best. Our photo booths will offer an artistic touch to your photo needs.
Our focus is to be as creative as possible for our customers. And to be the best, we regularly update ourselves with different templates and props.
We are a team of skilled designers and creative photographers who will go that extra mile to make your photo ideas come to life. Besides other photo booths, Oval Mirror Photo Booth and Tower Mirror Photo Booth are two of our popular photo booths. These photo booths will add a new dimension to your event.
Below are some of the key highlights of these photo booths –
    Up to 3 Hours Runtime.
    Tempered mirror glass.
    Interactive Animations. 
    Embedded touch technology.
    Available with premium props.
    Creative and premium props.
    Custom welcome screen and template.
    Lots of customizable options.
    SMS & Email Sharing.
    Instant prints the photos.
    Unlimited photos during the event.
    Prints unlimited photos – 4" x 6" prints.
    Payment Plan Options Available at Checkout.
    Easy disassembly for portability.
    Simple and easy on-screen instructions.
Let us discuss other photo booths along with Oval Interactive Mirror Photo Booth and Tower Interactive Mirror Photo Booth in detail –
Whether it is a birthday party,
anniversary, or a wedding,
having a photo booth is essential to capture wonderful pictures. Having a photo booth makes the invitees and other guests feel special.
And if you give them a photo memento, it will be certainly valued by all those who attended your event.
Types of Photo booth  Atherton, CA
Tower Interactive Mirror Photo Booth  
Two of the key things that adds on to the popularity of this photo booth are easy to set up and being portable. This photo booth is an amalgamation of some of the creative features such as high-quality sound and pictures, glass games, a variety of photo filters, sharing online, and much more. Rest assured you will have an extraordinary experience with this photo booth.
Oval Interactive Mirror Photo Booth  
This photo booth exhibits some of the advanced features that aptly caters to any event such as – advanced software, trendy oval design, voice guidance, and much more. Its oval shape makes it one of the cool looking photo booths, and it can easily accommodate 6-7 guests at a time.
Retro Mirror Booth
This mirror booth embodies all the latest features like catchy design, user-friendly interface, and powerful software. Besides, these features, various other features that make this photo booth one of the sought-after photo booths in parties, weddings, and various other events are – vibrant animations, emoji stamping, voice guidance, interactive contests, social games, and touch-based photo-signing.
Mirror X Photo Booth
This is one of the hippest photo booths to have at any event. Your invitees will enjoy making memories that they will cherish years to come. The photo booth comes with a six feet mirror, all mirror design, pristine quality with tempered glass, and all-aluminum body. Fun GIF animations can be added, green screen backgrounds and various other customizations collectively offer a great photo-clicking experience.
Types of parties where Photo Booths can be used

Our photo booths are guaranteed to make your photo-taking experience memorable. Let your invitees explore their fun side in front of our state-of-the-art photo booths. The whole process of clicking yourself in front of the photo booths is not that intricate; however, if you still need some guidance, our experienced and helpful staff members will help you out.
Without doubt, photo booths have become a must-have for any event; they can be used at any event such as –
    House parties in Atherton
    Corporate parties in Atherton
    Large events in Atherton
    Social parties in Atherton
    Trade shows in Atherton
    Bachelor parties in Atherton
    Small events in Atherton
    Private parties in Atherton
    Grad Nights in Atherton
    Retirement parties in Atherton
    Fun games in Atherton
    Fundraising events in Atherton
    Poker nights in Atherton
    Family Reunions in Atherton
    Company parties in Atherton
    Graduation parties in Atherton
    Wedding events in Atherton
    Adult parties in Atherton
    Prom parties in Atherton
    Client appreciation in Atherton
    Launch parties in Atherton
    Poker tournaments in Atherton
    Birthday parties in Atherton
    Charity events in Atherton
    Casino parties in Atherton
Variety of props to choose
At BAM photo booths , we offer a plethora of props and costumes for your invitees to choose from. We ensure that these props are properly sanitized and cleaned before and after any event. If you wish to have unique props as per your event, all you have to do is ask, and we will arrange them for you.  
We understand the significance of having props at any event and how it changes the whole photo-taking experience. Here are the different props we offer –
Paper-made animal heads
This is a great idea for both the kids and the adults at the event. Irrespective of the event, grab one of these paper-made animal heads to look goofy and attractive.
Paper made crowns
These are one of the best photobooth props to have at any event in Atherton CA. The best part of having these props is the variety in which they are available, and they can be used with animal heads to be more creative.   
Spectacles
People love to have huge spectacles on the events as it highlights their face and make it look funnier. These spectacles are available in varied sizes and striking colors. They will undoubtedly add a zing to your photo-clicking experience.
Hats
It is a must-have and adds a fun element to any event. Clicking themselves wearing these trendy and colorful looking hats will change the way your invitees look and will also help create some unforgettable memories.  
AREAS WE SERVE

Photo booth rental San Francisco Bay Area CA,
Photo Booth Rentals in San Carlos CA,
Photo Booth Rentals in Oakland, CA
Photo Booth Rentals in San Jose
Photo Booth Rentals in Santa Clara, CA
Photo Booth Rentals in Castro Valley
Photo Booth Rentals in San Mateo & Many More