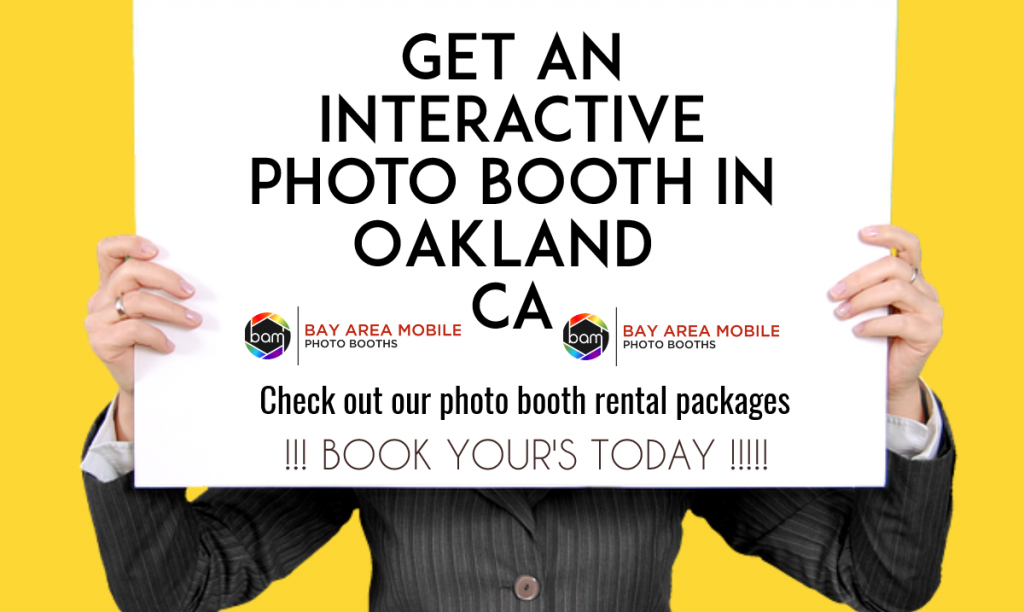 TABLE OF CONTENTS
---
Planning a party in Oakland
Mirror Photobooths For your event in Oakland
Photo Booth Rental Oakland
Types of parties
Variety of props
---
We all are a part of Snapchat, Instagram, and smartphone selfie-snapping, it would appear as if photo booths no longer have any significance. Still, the demand for mirror photo booth rentals in Oakland has grown by leaps and bounds.
Oakland is one of the American cities which is known for its nightlife and ever-changing party
scene. This is where adding a photo booth to your event does provide an opportunity for you and your friends to have the time of their lives. Photo booths do bring excitement and entertainment
to all the invitees of a particular event, be it a birthday party,
marriage, or a corporate event.
Mirror Photo booths are of different types, and you can also have a custom-made photo booth as per the theme of the event. This way you can have your invitees immerse themselves in the theme of the event and to make the most of the event.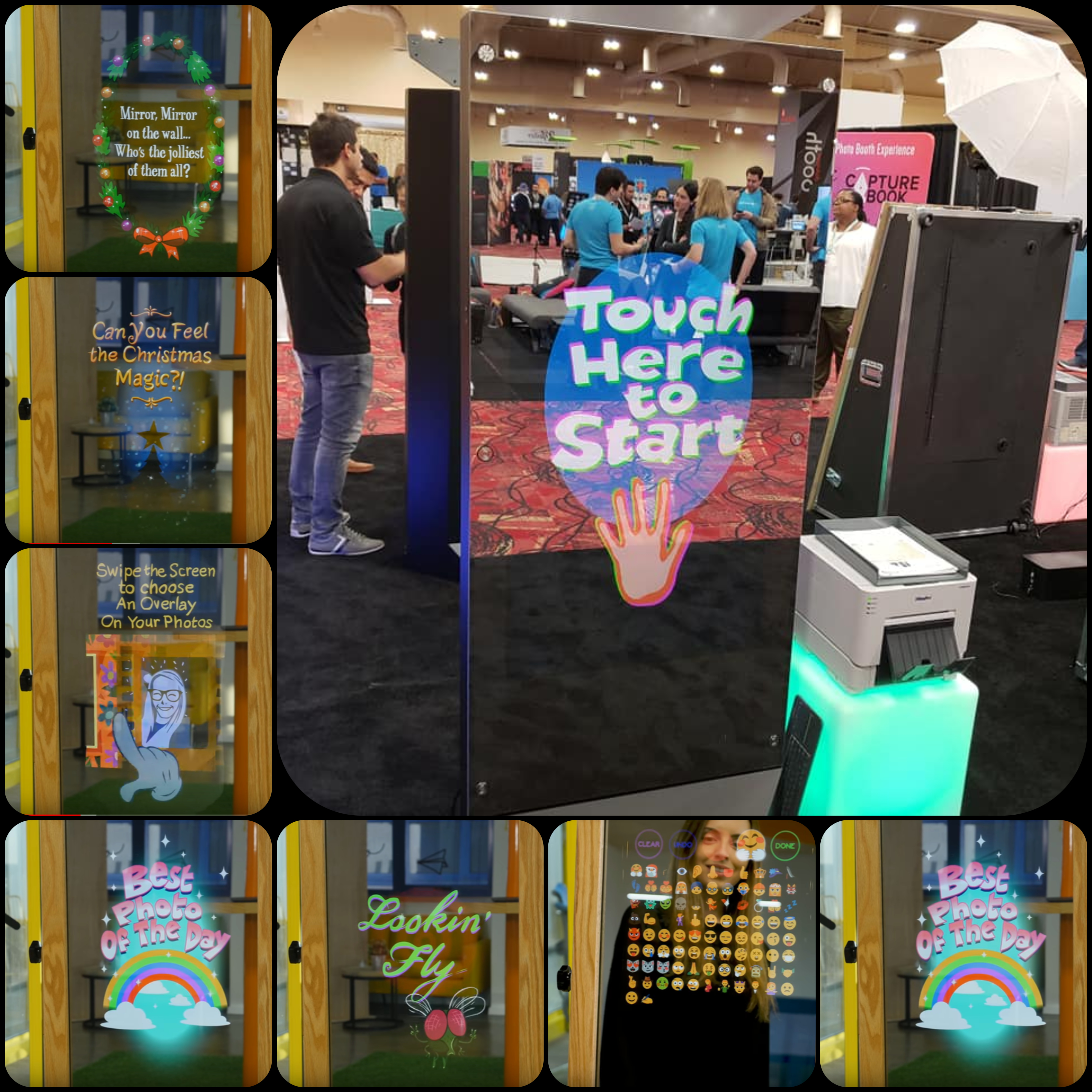 Planning a party or event in Oakland
All the light-hearted pleasure and exhilarating parties can now be delivered right at your doorstep. Photo booths are, indeed, a great addition to any event or party, and it does spice up your event. Our Oakland mirror booths come with loads of customization options, interactive animations, and lots of other options. We ensure that we capture all the fun and excitement, let you create endless memories, and enjoy your event to the fullest.
Have photobooths directly to your event spaces
Leave all the stress behind and let your invitees embark on a photo-clicking experience as they have never experienced before. Our professional team, comprising of designers, event managers, and attendants, will take great delight in extending their proficient consultation and seamless expertise in making your event unique and unforgettable.
Affordable Photo Booth Rental in Oakland, CA
We, with our extensive range of photo booths, know how to make the party memorable. We never cut corners, and we put our heart and soul in what we do. Backed by years of experience and positive reviews by our customers, our photos speak for themselves. We ensure that you capture all the fun and excitement, create endless memories, and enjoy your event to the fullest.
Besides, other photo booths, Oval Interactive Mirror Photo Booth and Tower Interactive Mirror Photo Booth are two of our popular photo booths. These two are certainly a great addition to any birthday party, marriage, anniversary, or any other event.

Here are the key highlights of these two photo booths –
    SMS & Email Sharing.
    Available with premium props.
    Up to 3 Hours Runtime.
    Embedded touch technology.
    Creative and premium props.
    Custom welcome screen and template.
    Interactive Animations. 
    Simple and easy on-screen instructions.
    Instant prints the photos.
    Easy disassembly for portability.
    Prints unlimited photos – 4" x 6" prints.
    Lots of customizable options.
    Payment Plan Options Available at Checkout.
    Tempered mirror glass.
    Unlimited photos during the event.
Make your event special and memorable with Bam photo booth 
In modern times having a photo booth adds a new zing to your event. Whether a birthday party, marriage or a corporate event, a photo booth gives your invitees a chance to get clicked and lock the memories forever.
You can make witty faces, act funny, or click a group photo to showcase your presence at the event. There are numerous benefits of having a photo booth, primarily when you use modern technology being created by Bam Photo Booth Oakland CA.
Photo Booths are fun
The best thing about having a photo booth is that everybody, irrespective of their age and background, gets to have a gala time. When your invitees get to use different props and play around with other things and have fun with your friends, they are bound to have a good time and create memories as well. Your invitees can use different backdrops to make their pictures lively as well.
Zero effort needed
When you have lots of other tasks to oversee during your event, you may not have enough time to take photos. This is where having a photo booth makes sense. If you choose to go for a photo booth rental, you don't have anything to worry about. We will take care of the whole set up, and we don't require anything from your side.
Moreover, we will also have our staff members at your event to assist you throughout the event to ensure that you invitees have the best photo booth experience.
Great for creating memories
Photo booths offer you a chance to capture and share your memories with your friends and family members. Once the event is over, you can have a look at the pictures people clicked at the event.   
You may not get much time to meet everyone at the event personally, this is where a photo booth offers you a chance to re-run the entire event in the photo once the whole event is over. 
Help people make connections
In an event, people tend to strike a conversation, make acquaintances, and get to know each other. A photo booth helps people to be socially connected. Besides, a photo booth will also provide an opportunity to get clicked together. In addition, this party favor is something that everyone, the younger generation as well, will also enjoy.  
Get more social
Most of the photo booths also allow your invitees to get social. By hiring Bam photo booth in Oakland, you can have a personalized event hashtag on the photos, and you can also share your images of the event on different social media platforms such as Facebook, Twitter, Instagram, and various others. You will be able to keep track of the fun your invitees had at the event.

Types of parties where Photo Booths can be used
Our state-of-the-art photo booths make the whole picture taking experience exhilarating and fun. With distinctive and modern photo booths, creative and experienced staff, affordable pricing, we make sure that you have the best photo booth experience possible.  
Photo booths rentals in Oakland are the latest rage in parties and other corporate events, they can be made a part of any event such as –
    Social parties in Oakland
    House parties in Oakland
    Corporate parties in Oakland
    Large events in Oakland
    Private parties in Oakland
    Trade shows in Oakland
    Bachelor parties in Oakland
    Small events in Oakland
    Grad Nights in Oakland
    Retirement parties in Oakland
    Fun games in Oakland
    Family Reunions in Oakland
    Fundraising events in Oakland
    Poker nights in Oakland
    Prom parties in Oakland
    Company parties in Oakland
    Launch parties in Oakland
    Adult parties in Oakland
    Graduation parties in Oakland
    Client appreciation in Oakland
    Charity events in Oakland
    Poker tournaments in Oakland
    Birthday parties in Oakland
    Casino parties in Oakland
    Wedding events in Oakland
    Bar & Mitzvah in Oakland
Variety of props to choose from
Every event has its unique charm, and that is what we hope Bam Photo Booth in Oakland CA help capture – the weirdness and joyous moments that will make you smile for years to come.
Props do make any party lively. Using these props, your invitees can transform their photo booth experience. This is the reason we strive to offer our clients a wide range of props.
Hats –
Wigs and funky-looking hats are perfect accessories to add that fun element to any event or gathering. When you click yourself wearing a hat, it transforms you dramatically. Donning a hat or any other fun item on your head will change the overall look of your invitees and help create some unforgettable memories.
Toy Sword –
A toy sword adds a bit of action and zing every time your invitees click themselves. Along with a toy sword, a hat can also be added to make the picture more fun. Transform into a new character using all these props at the BAM photo booths.
Masks –
Masks are one of the most demanded props at any event. We offer various options to choose from, such as – animal masks, masquerade masks, and various others. Whatever the case, the masks will add fun and joy while taking photos.
Big Glasses –
Party glasses add that fun look. These glasses are available in striking colors and shapes; they will add a zing to the whole photo-clicking experience. Besides, they will look more fashionable as well.
We serve the entire Bay area and surrounding areas:
Photo booth in San Francisco Bay Area CA,
Photo Booth Rental San Carlos CA,
Photo Booth Rental Atherton, CA
Photo Booth Rental San Jose
Photo Booth Rental Santa Clara, CA
Photo Booth Rental Castro Valley CA
Photo Booth Rental San Mateo & Many More