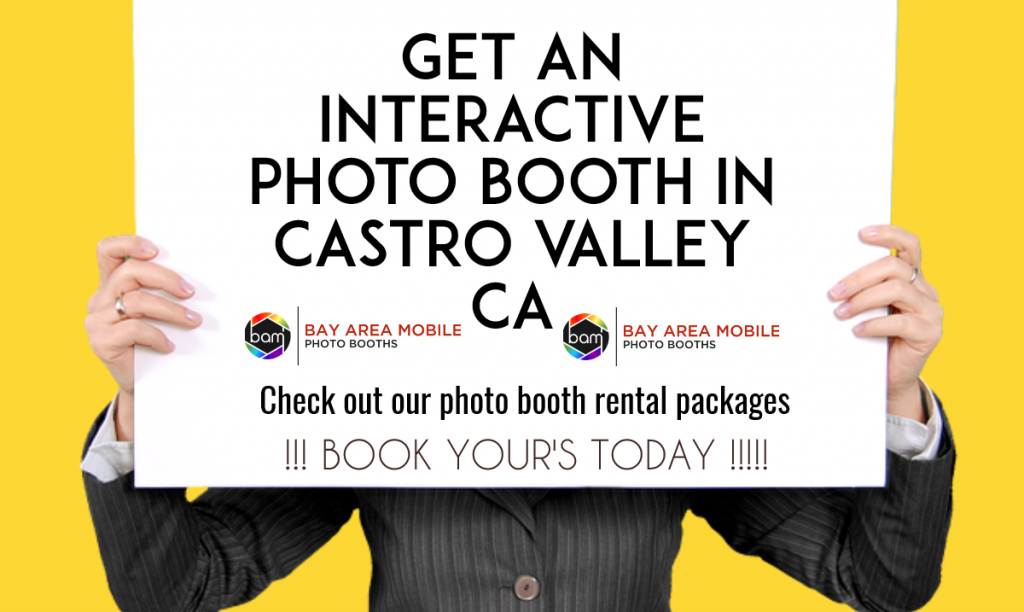 Are you looking for mirror photo booths in Castro Valley CA? Look no further, as you are at right place. Our photo booth rentals in Castro Valley help individuals and businesses create high engagement at the events, help to gain social brand awareness and lot more.
PHOTO BOOTHS IN CASTRO VALLEY, CA

Photo Booths are popular in most of the events today. There is nothing new to it, if we see a photo booth at a wedding party, birthday, get-together, fundraiser functions or corporate/company events. No matter what is the situation, photo booths are always fun for anyone, with the individual of all ages! Capture the fun times with your loved ones in the form of selfies or group pictures!
Nowadays smartphone selfies are the popular ones at any event but with the increasing love for the photo booths in Castro valley CA, a new trend has been set up for various functions.
You can use the fun props for photo booths to enhance your pictures with friends and family. Most operators provide standard dimension printouts or photo strips. BAM Photo Booths can assist you with everything that can ensure a successful party for your guests!
Our photo booths are one such solution that proves beneficial for a brand activation or any important conference just by building up unique ways for client and guest interaction. We boast ourselves for hosting an ample number of parties.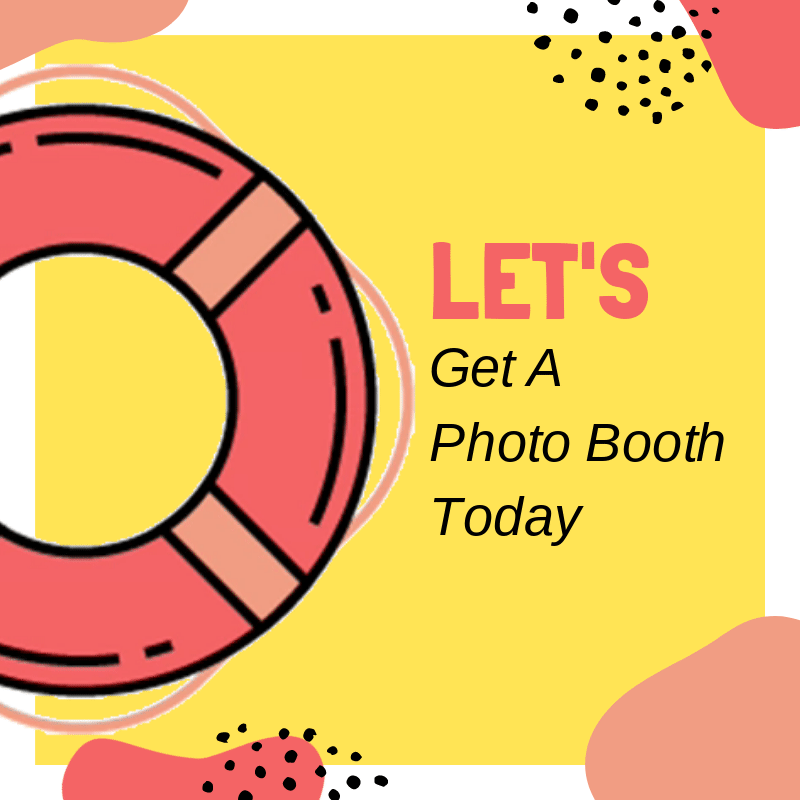 The types of parties we mostly host include:
House parties
Corporate parties
Trade shows
Bachelor parties
Social parties
Private parties
Small events
Large events
Fun games
Family Reunions
Grad Nights
Prom parties
Retirement parties
Poker nights
Casino parties
Client appreciation
Launch parties
Charity events
Company parties
Adult parties
Birthday parties
Monte Carlo
Wedding events
Poker tournaments
Bar & Mitzvah
Fundraising events
Graduation parties
Best mirror photo booths in Castro Valley CA
There is never a second thought to it that everyone remembers a fun-filled party irrespective of the place and time. We at BAM Photo booths, strive hard to offer our clients with a seamless, stress-free and memorable experience. We pride ourselves on being the best in the business.
Be it a small birthday party or a  big fundraiser event there is nothing except a photo booth that can help engage your guests in a party with a trendy entertainment package. We offer the best combination of fun, quality, and affordability as per your needs. We as a photo booth service provider in Castro valley can help your guests make their own party favor while enjoying their own time, and being with you in the event as well.
We offer photo booth rentals in Castro valley for your birthdays, weddings, get-togethers, prom nights and everything in between. If you are the one who loves to spice up your party with the photo booth, here we are at your service.
Sit back and relax yourselves as you have the most personal, most meaningful, and most customized BAM photo booth rentals in Bay Area by your side. Our customer satisfaction goes hand in hand with our devotion to our clientele. You can easily hire a photo booth service and photo booth rentals for the parties with us to elevate the fun and excitement in your parties.
Make your event extravagant with the inclusion of party props and addons:
Let's face it, as the photo booth operators we better know what these photobooth props endure at each party, so we can assure you that these photo booth props are able to withstand the craziest events, and there's no doubt to it. Be it a wedding, birthday, anniversary or grand openings you don't have to do too much of it! We have a huge collection of different props, and addons to engage your guests for an event.
Let's dive deep into the types of props and add ons for a themed party that is needed:
Black tie events –for men you should have top hats, canes, gloves and for women the tiaras, and bow ties can serve the purpose.
Christmas theme event – Ensure to have Santa hats, glasses for Mr. and Mrs. Claus, red noses, red and white ornaments, Santa's beard, red coat and yes lots of gifts in a bag.
Party props for party – Oversized sunglasses, glow sticks, blow up instruments like guitars, saxophones, microphones and lot more.
Rustic theme occasion – Cowgirl and cowboy hats, horseshoes, rope, a bale of hay, chaps, toy guns and holsters, stick horses are the best props to add that extra factor in your event.
Vintage theme – Props like pearl necklaces, pearl and gemstone jewelry, hairdos as per the desired era, neckties, smoke pipes, cigarettes, and fedoras.
Ethnic theme – Think of various vibrant colored props including fabrics to wrap inside and outside. Picture frames, oversized glasses, big lips attached to sticks.
All theme props – Handmade signs, beards, mustaches,
Face Accessories: Best props in a budget-friendly option. Include face accessories of various sizes, colors, and shapes.
Masks: Go for the masks with a black eye patch, pirates masks and more that can easily fit your budget and can hit your excitement to a new level.
Wigs: Fill your photo booth prop box with different colors and styles wigs to offer an ample amount of choices for your loved ones.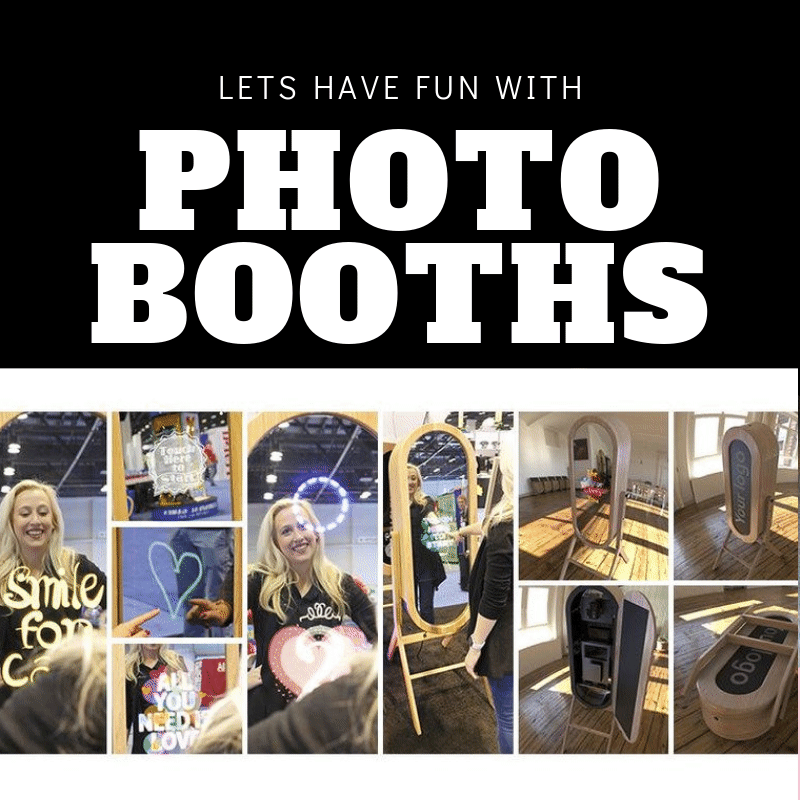 More about Castro Valley Photo booths:
A photo booth is a vending machine that has an automated coin-operated, camera and film processor. Nowadays there are digital photo booths for making your party a perfect one. Traditionally there is a seat or a bench to seat one or two persons for being photographed at a single time and this seat is particularly surrounded by the curtains to allow the privacy.
The role of photobooths is just not limited to driving all the fun and entertainment in the event but also helps various brands to interact with the users in an innovative way. It is considered as one of the best ways to reinvent all the boring poses by using high-quality systems, lighting, and cameras.
Individuals can click selfies and also can move in groups for the group photographs. Get yourselves clicked with the funny poses and use different props to hit the pictures with a completely new look. Selfie lovers can also enjoy their alone time.
Photo booth rentals Castro valley can add loads of fun in your event and help it being the successful one.
It's your day and we can help you with:
​Entertainment: we offer joyful moments to engage your guests with enthusiasm as soon as they try various poses with the best props to entertain themselves while being in a party.
Setting: We help set up a photo booth, and a photo booth assistant with professional attire to help you.
Services: We are experienced in providing the best photo booth services that can make you feel special at the event.
Prices:  we keep in mind your budget and the prices are always affordable and reasonable as per your needs.
Agreement: It is a must for a smooth process to plan a stress-free event with our help.
Photo booths popularity
Even though you can click your pictures on your phone camera still there is a huge demand for photo booths in any event. These photo booths basically come into existence just to get the people physically closer and interact in a better possible way. It brings excitement for the young generation, and for the older generation as you can count on your great memories.
Another factor is that you get an instant hard copy. All our pictures are on our phones and there's something special about having an actual print to take home with you.
The amount of growth in the events industry, most notably the evolution of photo booths has been fantastic for ages. Forget about the old-fashioned, hurriedly-erected booths, the current crop exudes a flair of elegance, both in the equipment employed and the props therein.
The popularity surely comes with its usage and style in all ages. Each and every individual in the party can enjoy your function be it a child or an aged person. The other reasons may also include the following:
Intimacy
Unleash your creativity, make different poses, use props and have fun. Creative photo booth props and interactive backdrops also help participants to take better pictures to save their memories and without any doubt, photo booths are a great addition in any party to let your guests enjoy themselves without getting bored.
Social media integration
It can be instantly and easily integrated with various social media  platforms such as Instagram, Facebook, WhatsApp and more. Shout out loud and let your pictures roll out to stand out in a crowd.
Printing options:
There are many printing options for the users when you are up for a photo booth rental services with Bam photobooths in Castro valley CA. You can take print cards, flipbooks or multiple photos on a single sheet to get your memories revived.
Benefits of Photo Booths:
You'll see everything that you need includes:
Photo booths at your event in Castro Valley, CA allows the young and old guests to get together and have some fun.
Allow your guests to have some relaxed and informal fun.
Provide a memorable alternative to a more formal guestbook and a compliment to various events.
Fun and entertaining booth operator.
Share instant high-quality images on various social media platforms.
Offers easy on-screen instructions to help your guests.
Require zero work on your part.
It can be a great marketing strategy for your business.
Guests can take unlimited photos during the event.
Cool props and scrapbooks are available.
Types of photo booths:
We offer a list of creative ideas from the latest gifs to the perfect boomerang that can easily assure all the fun at your event with everything you need to know about the Bam photo booths.
We've put together different photo booth ideas that can inspire you to engage your guests at the function.
Open-air photo booth:
With an open-air photo booth, you can easily fit your friends or family into images and not be confined to a small space. So come on everyone, strike a pose and get clicked. You do not require any booth here. Hold on to a camera to be placed on a tripod or table and your guests can easily take control when the photos are taken. Create endless fun, timeless keepsakes, and forever memories!
GIF-maker photo booth
Your guests can easily create their own animated GIFs with the leading photo booth. You can be a hero and create short animated clips in the form of stories. Share your gifs on the social media platform. Instead of still pictures, you can enjoy short Gifs as well to double the fun.
Slow-motion video booth
These are the perfect addition to any get-together, wedding, party or event. The booth has a pipe and drape system that can easily fit groups of people which makes it a truly sociable experience. Encourage your guests to have fun using all kinds of unique and fun props in the event.
Vintage style photo booth
Move-in different sized groups inside a booth, enjoy making silly faces pose differently. Experience the fun with your guests in our vintage-style custom photo booths and wait for a printout of your images.
360-degree photo booth
Nevertheless, with this type of photo booth its always fun. These can be a unique addition to weddings, big events, fundraisers and more parties. All the guests will be able to click their 360 degree Photos for the first time as they stand and pose and our camera does the rest.
Green screen photo booth
A type of photo booth with a creative photography solution for various events. Your guests can easily personalize their images by choosing any backgrounds, special effects, and animation.
Mirror Photo booths We Offer: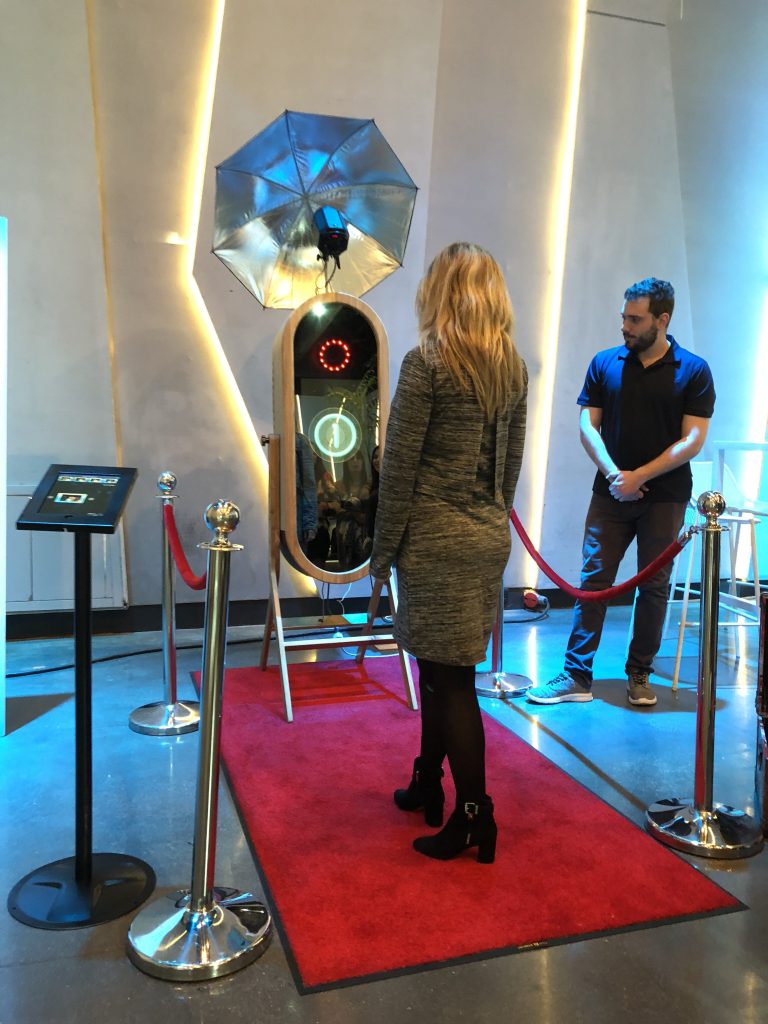 The magnificent BAM Tower Mirror Photo Booth makes a huge impression in any type of an event or a get together! This is the tallest interactive mirror photo booth available for our guests. It combines a DSLR camera with the most advanced photo booth software for the perfect extraordinary experience to get your guests to click perfect shots. It is considered as the elite one among various kinds of photo booths when considering size, technology, style, and function. It is the most innovative yet equally fun in its look. Be it a corporate event, fundraiser or a get-together event this type of photo booth is the most demanded one.
Be it weddings, bachelorettes, prom, grad nights, kitty parties and more you must choose to include voice guidance, vibrant animations, emoji stamping, interactive contests, social games, colorful photo countdowns and more.
It is best if we consider colorful animations and interactive selfie-taking experience as it can make your guests go "WOW". Our services with Bam photo booths usually include mirror photo booths with a dealer to let you enjoy the event.
Features:
DSLR Camera
Printer
Flat-panel monitor
Color Photos / Filters
Custom Template Layout
4×6 Photos
High Print Speed
Premium Props
SMS and Email Sharing
Interactive Animations
Whether your guests want to click their pictures in a group or individually, record videos or capture GIFs, this type of photo booth gives it all.
So, it's all the hype on various occasions these days.
Our gorgeous BAM oval interactive mirror photo booth is perfect for a wedding, engagement or anniversary. It is another premium photo booth that is up to the mark for all kind of events and functions, also features freestanding selfie mirror and facial recognition. You can easily choose to include voice guidance, vibrant animations, touch-based photo-signing, emoji stamping, interactive contests, social games, colorful photo countdowns and more.
Features:
Fully customizable
DSLR Camera
Custom home screen
Personalized 6 x 4 prints
Touch screen
New instantly text your photos
Exciting animations
Animated sounds
White or Black skins
Choice of elegant backdrop
Strip lighting
social media gallery
Cost of photo booths in Castro Valley CA
Photo booth rentals in Castro valley are the most popular ones for birthdays,  fundraisers, festivals, weddings, corporate events, prom nights, school events and other special occasions. With the advent of an increase in the photo booth rental companies, there is an ample amount of choices for the people to choose the best photo booth rental providers for them. We at BAM photo booths offer our clients the best reasonably priced packages as per their needs and budget.
The Photobooth rentals cost approximately $125-$250 per hour. There may be few cases for which the time period can be extended by paying a few extra bucks as per the time slots.
Areas We Serve
Photo Booth Rental in Bay Area CA,
Photo Booth Rentals in San Carlos CA,
Photo Booth Rentals in Atherton CA
Photo Booth Rentals in San Jose CA
Photo Booth Rentals in Santa Clara CA
Photo Booth Rentals in Oakland , Photo Booth Rentals in San Mateo & nearby locations such as, San Lorenzo, San Leandro, Alameda, Emeryville, Berkeley, El Cerrito, Richmond, San Pablo, Hercules, Benicia, Vallejo, Martinez, Concord, Pleasant Hill, Walnut Creek, Lafayette, Orinda, Moraga, Alamo, Danville, San Ramon, Pleasanton, Livermore, Pittsburg, Antioch, Brentwood, Portola Valley, Half Moon Bay, Pacifica, Sausalito, Tiburon, Mill Valley, Corte Madera, Larkspur, San Rafael, San Anselmo, Fairfax, Novato, Petaluma. Daly City, Colma, San Bruno, Millbrae, Hillsborough, Burlingame, Foster City, Belmont, Redwood City, Menlo Park, Palo Alto, Los Altos, Sunnyvale, Cupertino, Saratoga, Campbell, Los Gatos, Milpitas, Fremont, Newark, Union City, Hayward
People love to see new additions in the party to break the monotony. Try to add as many activities as you can and let people enjoy your event to the fullest. The photo booth is one such idea that gives the opportunity to the guests to come closer and enjoy their time.