There is no doubt that this month is a romantic month. February 14 is the international day of love and the photo booth is the sea of excitement. Every February 14, Valentine's Day is celebrated in many parts of the world, at which time love takes center stage and romantic scenes follow each other on every corner of the planet. In our work of Bam Photo Booths, we are dedicated to being present in one of the most beautiful days of a couple's life with our Photo Booth Ideas For Valentine's Day.  And how can we not feel happier yet, on a day when love feels exponentially wherever you go?
The lovers make gifts to their partners, the beloved person is asked for marriage and the social networks are filled with phrases of love and also memes about Valentine's Day, some of them very imaginative and fun.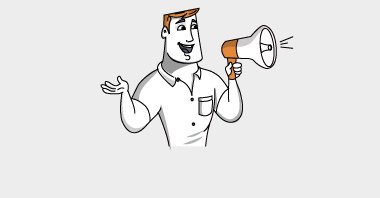 Despite the commercial fame of this celebration, the origin of Valentine's Day comes from very old. Keep reading and we will tell you why Valentine's Day is celebrated, on what date it is celebrated in different parts of the world and the customs associated with this very relevant day in the world calendar.
The stores have their windows stained red, there are hearts everywhere, sweet recipes appetizing and couples planning their details. Everyone seems to forget those little things in life that annoy us and concentrate on what makes us happy.
Therefore, the best idea is a photo booth for Valentine's Day and take as you remember the most romantic detail. If you want to know the price of the photo booth, do not wait another second. Calculate your photo booth budget here and make your reservation in one click.
Although if you are going to celebrate Valentine's Day alone with your partner, here are some valentine photo booth ideas to surprise with a photo booth to take some photos that you can then frame to remember the rest of the days of the year. With a few red papers and balloons, you can work wonders.
The backdrop is a key element for successful photo booth activation. Indeed, it serves both as decor but also will be the background visible on all the photos taken during your event.
Essential and Trendy Valentine's Day Photo Booth Props Ideas
Bearded, mustached, smoking a pipe, looking like sexy and glamorous princesses, adopt the props from Bam Photo Booths and make Valentine's Day moment full of joy, memorable and decorated with colorful pictures!
Who wants to have Valentine's Day entertainment and decoration! It's decided (or it will be at the end of this article), there will be a photobooth for your beloved! Bam Photo Booths follows you wholeheartedly and with all colors in this decision! Photobooth has been a hit for a few years, it's THE entertainment of the moment! There are the best valentine photo booth props to make this day the most beautiful and decorated of your life.
Here are the essentials props for photo booth as crazy as the Valentine's Day celebration! The valentines photo booth props you select for your big day will dictate the fun level. Here are the essential photo booth props to use in the photo booth party: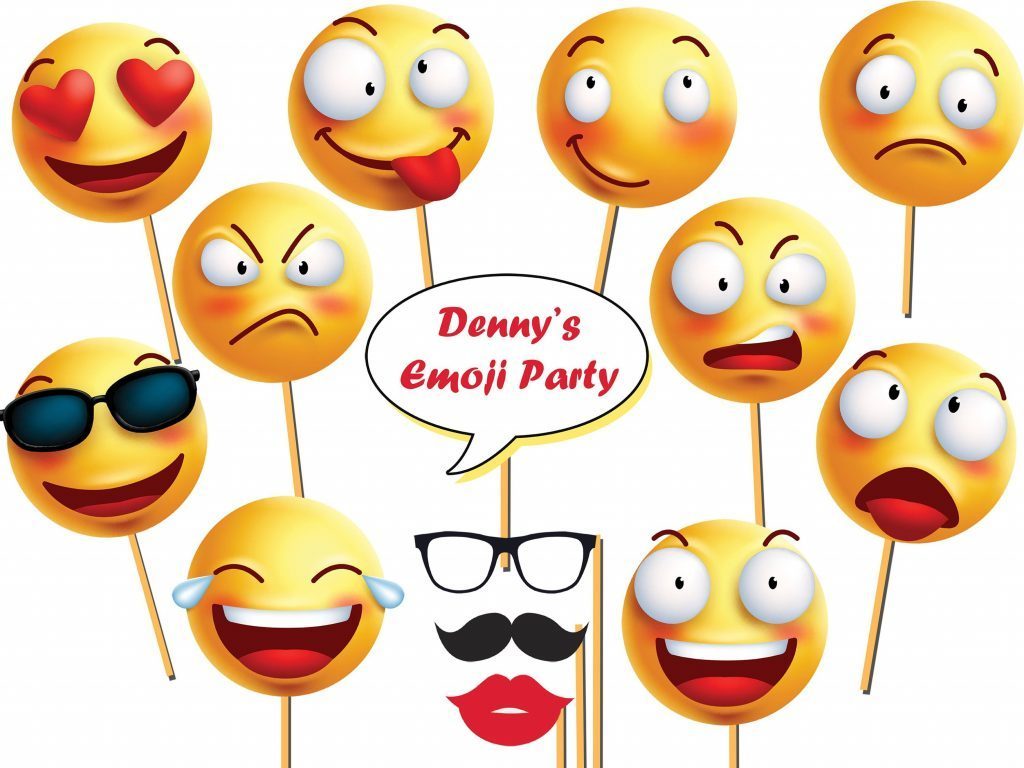 Photo Booth Mustache and Beard Props
Bushy, pointed, curly, wavy: there are all kinds! Laughter guaranteed! In a group or for a portrait, the photos will be successful and original thanks to the Bam Photo Booths team who will have everything planned for you.
Photo Booth Props Funky Glasses and Hats
Add to the whiskers or to the luscious red mouth, glasses for a serious, glamorous, intellectual or sexy look! Bam Photo Booths painstakingly works on every detail and you will love the attention to small details! Remember to cover your head with a bowler hat, or make yourself look like a princess with a crown. Tonight, become whoever you want!
Gigantic Accessories for Photo Booth
In order to prepare this fun Valentine's Day animation, you can provide your beloved one with giant props for crazy outfits!
Place very large hearts, hats, ties, bow ties, emojis on a table near your photo booth. So even an elegant Valentine's Day suit will suddenly take on a whole new look in front of the lens. Jewelry, glasses, bandanas, boas, fans, snorkels, XXL wigs, don't be cold to disguise these gentlemen and ladies and make sure that they do not go unnoticed.
Photo Booth Masks
Of Valentine's Day entertainment , Photobooth Ideas for Valentines Day you do not miss! How about putting together a mixture of masks of all kinds or targeting a type of mask according to a defined theme? Among the latest in fashion, diving masks, ball masks, horror masks, emoticons, superheroes or the green mask from the film "The Mask" where he seduces many couples.
Balloon Photo Booth Prop
It is not uncommon to see on Valentine's Day pictures with balloons in the shape of a unicorn, pink flamingo, giant emoticons, to add many other curiosities on the romantic photo! Don't hesitate to mix genres with gigantic balloons and classic photo props. This is a sensation every time, because not only do the guests keep playing with these cute balls, but it also brings a fresh and quirky touch to Valentine's Day photos!
Other balloons are causing a sensation at Valentine's Day photobooths: those with messages: love, yay, party, etc. so many sweet words to display on the photo!
Related Post – Photo Booth Attendant San Francisco Bay Area CA
Valentine's Day Photo Booth Backdrop Ideas
Are you organizing a Valentine's Day party, birthday party or a corporate event? The theme of your event will be the main factor that will influence your choice of backdrop.
If you are hosting any event or party, take a look at our decor ideas for your Valentine's Day photobooth.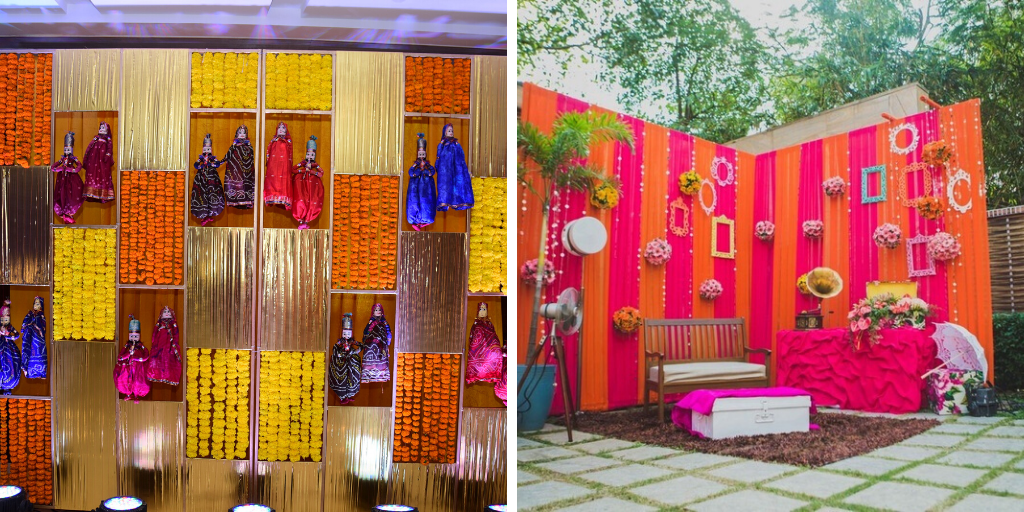 White Canvas the Neutral and Classic Backdrop
For all events, the white canvas is one of the classics. It is neutral and thus does not impose fantasy on your guests. The canvas will be the most economical. Be careful, however, take into account that by using the white canvas you will probably see the shadows of your guests appear in the background of the photos.
Black Canvas and the Power of Contrast in Photo Booth
The black canvas is ideal for playing with contrast. Unlike white canvas, you will have the advantage of not making shadows appear in the background of the photos. Are you planning a chic red carpet event , or a masked ball event ? By choosing a black canvas you will be sure to offer an ideal setting for your theme. This is our best recommendation if you want a sober, economical valentine's day photo booth backdrop with very good photographic rendering.
Colorful Fabric Backdrop for a Photo Booth
Do you want to bring more fantasy and originality to your photobooth stand? An original decor, which will highlight the guests while making the photo booth stand attractive?  Choosing a colorful canvas is probably the best thing to do. Do not hesitate to choose a yellow, pink or fuchsia background, this will put a unique touch on your photos and will enhance the complexion of your guests for sure!
Valentine's Day Backdrop Immerse Your Guests in Your Valentine Theme
With the green canvas, you can choose any background while avoiding having to personalize the canvas itself. The green canvas has an economic advantage with good quality in photography. Thanks to the image overlay on a green background, you can choose to integrate the image you want in the background. From the magical world to breathtaking landscapes, your choice is unlimited. Be careful however to always choose an image in high definition quality to have the best possible rendering.
Personalized Canvas Backdrops for Photo Booth
Custom canvas is the ideal choice for a sponsored event. It allows a brand, an association, or several partners to display their logo during an event. In addition to creating an attraction for participants to use the photo booth in front of the personalized canvas, it will allow businesses to gain visibility during and after the event.
The choice of your backdrop is a key element for your photobooth animation. Choose it according to your theme and always keep in mind that it must absolutely highlight your guests.
Also Read – 10 Reasons Why You Need a Photo Booth For Your Event
Valentines Photo Booth Frame Ideas for Valentine Day
Now, we present to you our selection of the few most interesting valentines day photo booth frame for your photo booth. Whether you are planning a party, a corporate event or any other kind of event, photo frames have become the staple of photobooth animation. Surprise your beloved with our extraordinary selection of photo frames for the photo booth on Valentine's Day.
Social Media Photo Prop Frame in the Social Network Style
Bring a trendy touch to your photos with the photo frame in social network design for a photobooth. Personalize your frame with the names of the bride and groom, a few likes and #Hashtag and you will have the ideal frame to surprise your guests. To go further, and immerse your guests in the theme, add to your frame of photobooth accessories with the symbols and well known smiley social networks.
The Photo Booth Headrest Frame
The head pass panels , these structures where we just slide our head can also be used as an original frame for your photobooth.
Know that this principle exists in the form of a framework to ensure the animation of your photobooth . Your guests can swipe their faces and take unforgettable photos of your event.
The Wall With Integrated Photo Frames
Without doubt the framework of our selection that requires the most tinkering. But the rendering is incredible, your guests will have their eyes full for sure. You will be proud to have the most original photos of everyone around you!
Hanging Frame for Romantic Photo Booth
Hang several frames on a tree or any other support and invite your guests to make the funniest frescoes in front of the photobooth. Do not hesitate to  use photo frames with different sizes and colors.
The Polaroid Photo Booth Frame
The advantage of the polaroid photo frame is that it is fully customizable and very easy to set up. Consider using photobooth props to add the perfect finishing touch to your photo frame design.

Big Dot of Happiness With Valentine's Day Photo Booth
Love is all you need and even more on Valentine's Day! To celebrate it and immortalize your love and friendship with messenger props, for photos that are 100% emotional. Wear their heart-shaped glasses and share all your love messages !
Bearded, mustached, smoking a pipe, looking like sexy and glamorous princesses, adopt the props from Photo booth rentals in San Francisco Bay Area and make these moments of joy memorable, decorated and colorful with suggested Valentine's Day Photo Booth Ideas !