We work hard all year round and the Christmas party is the greatest time to denote appreciation and affection to your loved ones. It's also a time for people to let their hair down a little bit and have some fun. Grab your favorite prop and strike a fun pose with Christmas photo booths during parties. A holiday party has never been easier with a Christmas party photo booth in Bay Area CA!
While Christmas is generally an amazing time of year, it often comes with planning and stress. Whether it's the strain of pulling off a quality Christmas dinner, stress-levels are at their highest throughout the festive period.
And honestly speaking, a photo booth is an easy answer to instantly reduce stress. Your guests will forget their fears, pop on their favorite props and hog the camera. It's the ideal way to start the Christmas season in style.
Spread Christmas Cheer With A Photo Booth
If there's one fact we know of a photo booth it's the ability it has to bring people together. And not only this, but it gets them out of their comfort zones too. Those who work or reside in different cities or not familiar with each other, are suddenly start chatting. As quick as anything they grab props and strike a pose. An effective way to break the ice, people will spend time with each other, which makes for a happier Christmas night environment.
As well as spreading Christmas cheer, attendees will be making memories in the process. And with a photo booth, they'll have the perfect lasting memento, thanks to digital quality print. What's even more amazing than this is that all that happiness, nostalgia and cheer around the festive season was created by you.
A Round of Applause for You to Host Such a Beautiful Party.
So this Christmas, book a professional photo booth specifically for your Christmas party. Ensure it is a night that your guests won't ever forget it but for the right reasons!.
Christmas Party Planning Guide
There's a decent reason we're covering Christmas party plan to make it an ease for you and your guests. Christmas party take the necessary time to plan, especially if you're wishing to set up a Christmas night party for guests and acquaintances.
Planning a Christmas Party
Parties take a while to plan, especially if you're looking to give your guests a great experience this season. So let's help to plan it out: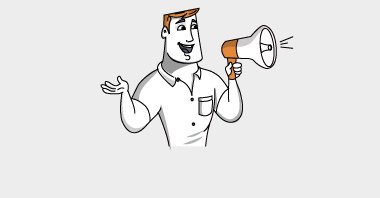 Type of Party: Yes, planning the party type is the most important thing. Whether you want to have a formal seated arrangements, tea party followed by some casual after hours event or just snacks party with all the fun gaming and entertainment sessions. Setting the tone of the event from the start will help tune out any distracting ideas and refine your vision.
Pick a Theme: Particularly Christmas theme is the one that will keep your guests engaged. Ensure you have Santa hats, big glasses for your guests, red noses, white beards, red and white ornaments, red coats and yes lots of gifts in a bags. Include red, green, white colored backgrounds, jingles, bells with a great decorations. You can also customize the photo booth itself as per your requirements. Just a few themes that haven't tried yet:
Toy land Party: Party Parents will agree that Christmas is about the toys. Set up board games, video games, and have each person bring in a new, unwrapped toy to donate later on.
Harry Potter Theme: Let's be realistic, most people are a Harry Potter fan. Throw a magical Xmas Ball of your own filled with marvel magic.
Pcarty Budget: No one wants to loose excess of money while throwing a party so be realistic about your party budget. With the popularity of wide range of photo booth service providers you can easily avail a photo booth at your event regardless of the budget and size of the party so that your loved ones enjoy it.
Party Venue: Holding a Christmas party at your home is the obvious answer, but definitely this might not work for each and everyone. So it is necessary to know about the space that can actually accommodate all your guests, have enough space for after party events and might not burn your pockets as well.
Party Invitations: One of the most important part of planning any type of party ranging from a small get together to a big celebration. Create a guest list and ensure to send the invitations in advance so that your guests plan the other events accordingly. The invitation should include the party's date, time, venue as well as a way to RSVP.
Decide the Menu: Hosting a snack party will have a different menu than a formal dinner. It is always recommended to consider a professional caterers and helpers so that you can also enjoy your own party. Buffets are an affordable way to give everyone a full meal. Give a second thought before finalizing each and every thing.
Related Post – Photo Booth Attendant San Francisco Bay Area CA
Christmas Party Activity Ideas to Help You Celebrate
Hiring a DJ: This can be a wonderful add-on to your party and as a host you can really help people tap their feet on and burn the dance floor.
Hot Cocoa Bar: Provide classic and unexpected inclusions in everyone's favorite Christmas drink. Candy canes, mini marshmallows, whipped cream and sprinkles will always be appreciated.
Christmas Party Casino Games: There is a wide range to decide from Casino rental companies that can set up a full-fledged casino at your selected place.  They can provide you with casino rental equipment,  games,  casino tables and lot more to play for fun and enjoy the party.
Trivia: Hire a local trivia company to organize a Christmas-themed trivia game and can offer prizes for the winners.
Christmas Party Photo Booth: Everyone loves to click pictures. Lets be  straightforward and let you know that party is incomplete without a Christmas party photo booth! Everyone loves them! So, be ready with the photo booth props, decorative pieces,  and backgrounds that will help tie your booth in with the theme.
Why Do You Need A Photo booth At Christmas Party?
Photo booths can be a real savers for your Christmas party! Not only they will engage your guests and be a source of entertainment but there are a number of other reasons worth remembering.
Photo Booths help you and your colleagues to enjoy the moments, be it a selfie or a funny group photo. Allows a great interactive process for all your guests.
Get engaged with the Photo booth props to click pictures and update on a social media platform. A much handy affair.
Bam photo booths allows you to have an online gallery with all the cheerful faces at a Christmas night.
Photo Booths can help branding your business with the printouts or backdrops while being in a party.
Allows to see yourself on the live preview screen
Fun and entertaining booth operator
Simple and easy on-screen instructions to help your guests
Offers wide range of prints with the touch of a button
Unlimited photos during your event
Cool props and scrapbooks available upon request
Unlimited Christmas party photo booth layouts and photos, completely customizable to fit the specific needs of your event
Related Post – 10 Reasons Why You Need a Photo Booth For Your Event
Christmas Party Photo Booth & Backdrop Ideas in Bay Area CA
BAM Tower Mirror Photo Booths
Want to stand out from everyone hosting the parties? If you want to make your audience stop in their tracks then look no further than the Bam Tower Mirror Photo Booth. The reason is it is one of the most innovative photo booths till time.
Everyone loves a mirror selfie, so why not engage your loved ones and get them involved in the Photobooths. Be it a small Christmas party or a big Christmas event this type of photo booth have the capability to attract your guests.
It's all packed with various  interactive features that includes vivid graphics, high-quality sound, photo filters, signing, stamping and drawing – the Bam Tower Mirror Photo Booth takes the selfies to a whole new level!
BAM Oval Interactive Mirror Photo Booths
One of the unique photo-generating product that offers the latest technology in interactive picture taking. It's cool design and a user-friendly interface, helps communicating with the guests through colorful animations and entertaining voice guidance. Your guests can include vibrant animations, emoji stamping, social games and lot more to get themselves engaged.
Photo Booth Backdrop Ideas for the Christmas Eve
Here are a couple of tips about having the most out of your Christmas Photo booth –
Multiple Booth Options: Photo booths have come up a long way since you were in high school. At Photo booth, we have different booth styles that match your needs as well as your budget.
Have to have a little privacy? Try our Classic booth! Don't have lots of space? Our Open Air booth fits anywhere. Animated GIFs more your choice? You want our Digital booth. Want something with a little more? Explore} our Mirror booth!
Themed Backdrops: Apart from our Classic booth, all photo booths include your selection of booth backdrop. Our Christmas party photo booth backdrop (rustic wood backdrop with Christmas lights) is a wonderful choice for a Christmas party.
No matter what theme your event is, we've Christmas party photo booth props to pair. Santa hats or Spider man mask, It's up to you.
Unlimited Fun with a Photo booth: Even if you set up a DIY photo booth, you'll need to be sure you have enough ink and paper to last through the night. But with Photo booth photo print-outs are sure to be loved by your guests.
Scrapbook: Make two copies of each photo strip, gets printed out with each session, one for the booth visitor as well as one for the host's scrapbook. Right after the event, leave the scrapbook in the break room so anyone can see the photographs. You may also have access to digital versions of all the photos, too.
Chalk Wall Backdrop: One of the instant and low cost backdrop idea that would add an x-factor to your event. Take a chalk, blackboard and your ideas with you. Start creating a master art on the board. You are all ready with the backdrop idea.
Colorful Fringe Curtains: Golden, silver and colored fringed curtains can help create a shimmery backdrop to your Christmas party. The best thing is it can be used the next year as well.
Satin Ribbons: You can set up this photo booth backdrop by hanging satin ribbons and miniatures like stars, bells, Santa as well as steamers made of ruffled crepe paper. This will be a perfect photo booth setup for your Christmas party.
Snowflakes, Shimmers, Hearts: You can buy the things from the market and keep them as it is. Just tie up or throw them while clicking a picture.
Tassels: Tinsel tassel walls with a huge, colorful balloons will never fail to entertain all your guests.
Snowfall Backdrop: It can be easily created by using a tissue papers, rugs, pearls and a white blanket. Purchase mini Christmas trees to add a perfect background for your pictures.
Related Post – Why Photo Booth Rentals Are Better Than DIY Photo Booths?
Areas We Serve
We serve the entire Bay area and surrounding in USA. We are currently offering Christmas party photo both rentals in San Francisco and Silicon Valley including San Mateo, Oakland, San Carlos, Atherton, Palo Alto, Santa Clara, San Jose, Castro Valley, Menlo Park, Pleasanton & other nearby locations.
In this post we have explained you all the necessary things which could help you for Christmas party photo booth ideas. All the above-discussed points may go a long way to bring up the party spirit for the event hosted by you. Once you have covered all the key aspects of your Christmas party, leave Photo Booth Props & Party Supplies to us.