Ever since the onset of photo booths in 1989, birthday parties, prom/grad nights, fundraisers, wedding occasions or get-togethers can't be kept devoid of the photo booths because of its popularity in the present.
There are lots of possibilities to create magic moments at the event, but nothing can preserve the excitement like a photo booth. There are numerous factors why you need to hire a photo booth rental in bay area specifically for your event so we will look at 10 major reasons here.
Also Read – Baby Shower Photo Booths in Bay Area CA
What are photo booths?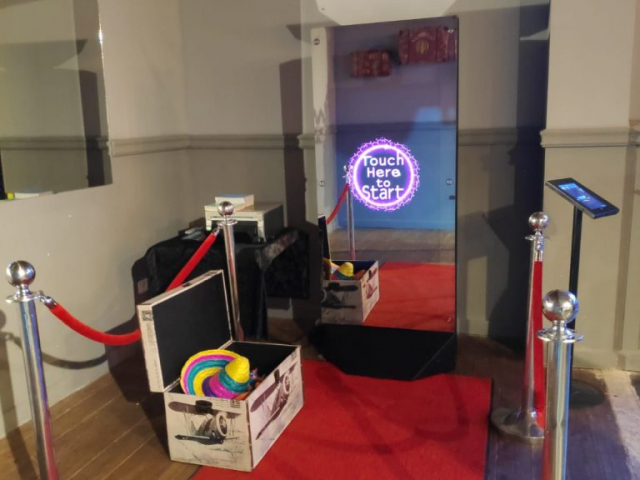 In recent times, photo booths usually act as a new trendsetter in event photography. It is considered as an interactive tech solution for picture taking at any event or occasion. These contain built-in DSLR cameras and professional lighting with fun customizable capabilities such as digital props. Also, photo booths provide memory from the event and can even help businesses advertise their successful events effectively to obtain more clients.
Book interactive BAM mirror photo booths for your event in San Francisco Bay Area CA.
Also Read – Photo Booth For Corporate Events in Bay Area CA

Never miss, that a variety of photo booths with the various props are definitely the best ways to attract your visitors. People have fun and you can collect a lot of user-generated content to use in the marketing field and have beautiful memories.
Types of Parties to Use a Photobooth
Photo Booths can add a trending factor for the successful completion of the parties. These may include all kinds like:
House parties
Prom parties
Corporate parties
Retirement parties
Trade shows
Poker nights
Bachelor parties
Casino parties
Social parties
Launch parties
Private parties
Charity events
Small events
Company parties
Large events
Adult parties
Fun games
Birthday parties
Grad Nights
Wedding events
Bar & Mitzvah
Fundraising events
Poker tournaments
Graduation parties
10 Reasons why you need to have photo booth in Bay Area CA
1. Add an Extra Entertainment feature for your guests
Photo Booth props that come along with the various photo booths add an extra value to the entire event. Having a few activities besides dancing, singing and playing games at your event is a great way to ensure that all your guests are engaged and having fun.
At many times, it is seen that people just want to have fun and photo booths can always come to your rescue where individuals can be seen gathered in groups and socialize themselves. Your guests will love the idea.
2. Act as a fun-filled opportunity for people of all ages
We must say that having an open-air photo booth or Bam Oval Interactive photo booth in your event can make the party worth remembering.
The best thing is that you don't have to be young or old to enjoy this special opportunity because photobooth resonates well with people of all ages ranging from a younger to the older generation. Now, you have a reason to include various kinds of photo booth at your party. This will make things a lot more fun.
Also Read – Mirror Photo Booth For Wedding In Bay Area, CA
3. Definitely photo booths are guest friendly
In case, you are not technical you may find the concept of using photo booths a bit frightening because it might become too complicated for your guests to use the same.
But we must let you know that with Bam photo booths the technology has become simpler to use and gaining a lot of popularity in the events.
This technological advancement now uses simple touchscreen menus and wireless remote triggers. Most photo booth providers also include attendants to their packages.
4. Allows your guests to have an instant gratification
Our Bam photo booths have an onsite printing capability that allows your guests to receive a lasting memory of your special event in just a fraction of seconds.
5. Helps tie your theme altogether
Whether you want a day at the beach, open-air destination or even just a color you can use props to match your theme and this can happen when you buy a photo booth or either use rental photo booths.
We can customize your prints to match the budget and also customize the booth itself as per your requirements.
6. Enjoy the event with a number of props
Fun props can always act as a backup form of entertainment to keep the guests engaged. Some individuals like taking self-portrait photos and get entertained by the act, however, there are few who love taking group selfies with silly faces.
Now, photo booths give a similar experience but with more customizations.

7. Make everyone feel special
There is no doubt to it that most of the events are incomplete without capturing good pictures. Be it a wedding, bachelorette, get together or a fundraiser occasion, offering a photo memento of the event is always a welcoming idea for your guests.
In this way, each and every guest can take away a feeling of a special and valued guest in the event. Photo Booths play a vital role in order to get a photo memento.
8. Act as an affordable technological add on
With the popularity of the photo booth service providers, you can easily have a photo booth at your event regardless of the budget and size of the party that will help your guests have fun.
9. Let's add a personal touch
Photo Booths offer you the great feature of a customizable photo booth that can easily customize the photo template to match your unique theme.
Your event photo template design can be as simple or as intricate as you'd like.
10. More space to click fun-filled pictures
A photo booth isn't complete without adding some fun props to the mix. With an open-air photo booth, Bam tower interactive mirror photo booths you can easily grab a group of your friends and pose with props for your picture.
It offers your guests an ample amount of space to click pictures of their choices.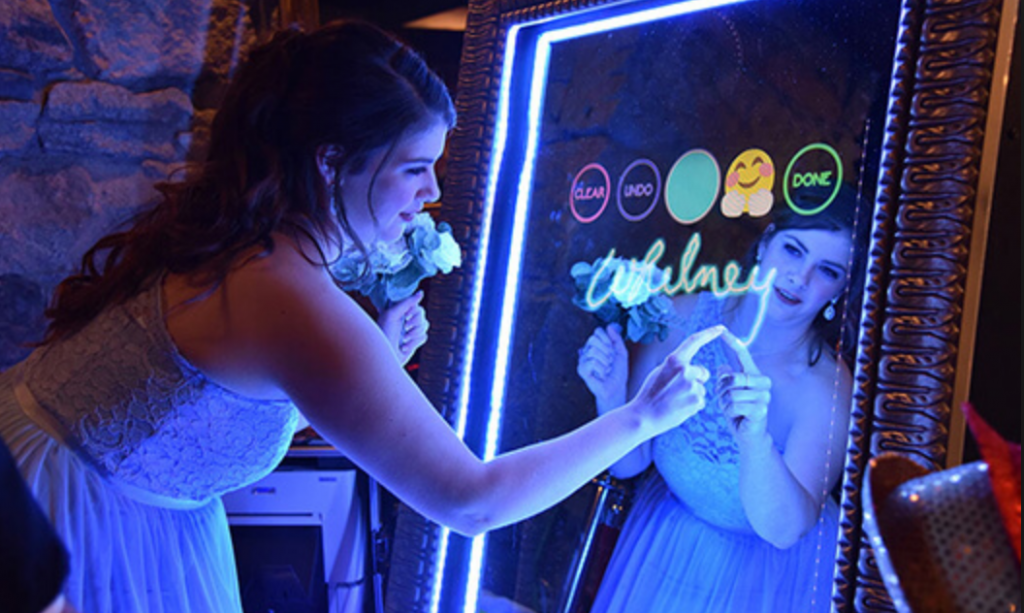 BAM Photo booths is a Leading photo booth rental in San Francisco CA, positioned in this Precise market. No matter what kind of event or occasion you're hosting, it's always better to build hype. Ensure that your guests know all the fun and exciting things that you have for them at the party so that they don't feel bored at a particular time.
Don't forget to mention about your photo booth hire since most people love it.
With Bam Photo booths Rental you can always get the best in your events that act as a party popper. So, hurry and hire us today to get the best deals.
We provide Photo Booths Rental in Bay Area, CA & other nearby locations including: