If you're the one hosting a corporate party or marketing your own brand in Bay Area CA, then you must be aware of the fact that trade shows play a vital role in your business. This is where a Corporate Event Photo Booth Rental in Bay Area CA comes into play.
A good trade show booth leaves a long-lasting impression on potential clients, customers, and partners. In setting the one to ensure that you have enough brochures, business cards, and attractive pamphlets.
So, in this case, photo booths are the best choice for Corporate and Marketing Events in Bay Area CA. The photo booth industry in Bay Area is gaining its popularity at a rapid rate.  Thus, BAM photo booths helps you stand out and is helpful to make your brand stand out before anyone in a creative way.
BOOK A PHOTO BOOTH TODAY HERE !
! AVAIL EXCITING DISCOUNTS !

More and more people are renting mirror photo booths for Corporate Events, photo booth rental for wedding in bay area and celebrating their special days, be it a grad night, baby shower or private parties everybody needs a photo booth.
On the other hand, there are a lot of new photo booth rental companies entering the market, ready to compete for business!
5 Ways To Make Your Brand Stand Out With Digital Photo Booths For Corporate Events in Bay Area CA.
Position yourselves to make your brand stand out with digital photo booths at a corporate party or a marketing event in San Francisco Bay Area in the following ways:
Photo Booth As A Powerful Opportunity

The pictures clicked at a photo booth can be actively shared on social media and a strong clear image with a complete message is enough to give the viewers a feel of the energy and awareness about your brand. Photo booths showcasing the brands may prove helpful to attract potential new customers and also gain popularity within a short span of time.
Photobooth Improves social recognition

Approximately 89% of customers are available on social media. Digital content is a powerful option to get customers. A good, authentic image can buy your brand the value that lots of video advertisements cannot provide in a less time period.
The more you place the image in front of potential buyers, the more likely you are to get noticed. It is obvious that there are many people who generally buy something or prefer a certain product if it is recommended by someone they know completely well.
So, it is always a great idea to place images on digital media, and a digital photo booth for corporate event in Bay Area is the best way to obtain and display these images.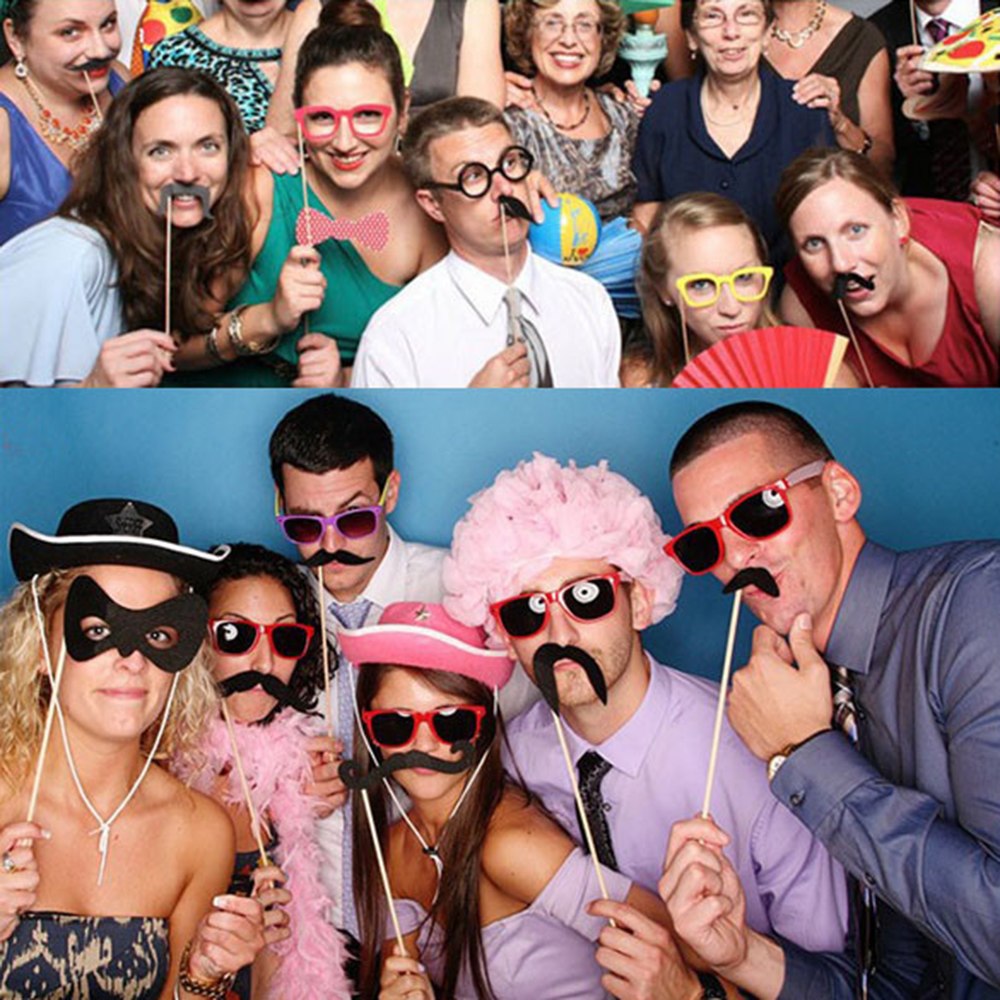 Photo Booths Act As A Great Party Addition:

If you are the one hosting a brand success party or promotion party then photo booths can help you and your guests get engaged.
While having fun with each other, your guests can click solo pictures or the group photographs so showing active participation in shared experiences will help make a smoother brand promotion opportunity like never before.
You can ask photo booth users to provide their email addresses or subscribe to your newsletter.  It will engage party attendees more.
Also, to let your guests enjoy the event, you should call a photo booth rental service provider. We at BAM photo booths help you create a fun space where people can be creative and delightful with the photobooths; and of course, this is a wonderful networking opportunity.
Your guests will start mingling at the booth and promote your product.
Photobooths Acts As A Visual Tool:
The photo booth may appear to be just a fun party prop on many celebrations, but it plays an important role in brand promotion as well. It will not only set the mood of your guests for the day but also reduce the need for business cards in a short span of time.
Photo booths Makes Your Brand Memorable:
With the services from Bam photo booths, your guests will definitely remember your brand for a long time period. This unique marketing method will make your brand stand out, and potential customers will notice it sooner or later without spending too much on the promotions.
Are Customized To Be Customer Friendly:

Customers or visitors visiting your photo booth would love to get customized services that can enjoy using with their family, friends and loved ones. You can add a theme that matches your brand or service that is approximately the same as the brand to engage customers.
To break the monotony in the get-togethers or other functions, try using more modern technology to get your guests to enjoy the party moments. Here are few of them
Selfie station
Selfie pod
GIF booth
How to collect a customer's information through a photo booth?
When a customer clicks a photo at your photo booth, you have an ample amount of opportunity to ask for some little pieces of information. For example, to receive their photos, maybe customers will need to input a name and an email.
Now, you have the customer's email on file, and you can take the opportunity to add them to your mailing lists and send them coupons or other offers.
Whether you're the one running a successful business and are looking to add a powerful new revenue stream to your earnings, or you're looking to work for yourself in a fun and exciting new event that focusses business, Bam Photo Booths in San Francisco Bay Area CA has the one-stop solution for you and your business needs.
AREAS WE SERVE
Photo Booths in San Francisco, CA & other nearby locations including:
Photo Booths in Castro Valley,
---
Book our corporate event photo booth rentals and make your event memorable and capture those memories with this mirror photo booth. $350 per hour for the first 2 hours and $150 for each additional hour.