Photo booth For Wedding in Bay Area, CA – Who would not  love them?
You must be having following question in mind:
How much is a photo booth for wedding?
Why have a photobooth at your wedding?
What is a photo booth at weddings?
When should you have a photo booth at your wedding?
These days photo booths can be seen in various events like birthdays, casino parties, get-togethers, and weddings. It's all about getting good pictures at the wedding. And more importantly, creating an atmosphere that clearly encourages good memories.
Why have a photobooth at your wedding?
The best way to get those fun photos of your guests at your wedding is by having a photo booth!  They are SUCH a fun activity to incorporate into your wedding!
A lot of couples these days including various celebrities such as Kim  Kayne have incorporated photo booths into their weddings, which is one of the many great reasons why you should have one at your wedding too.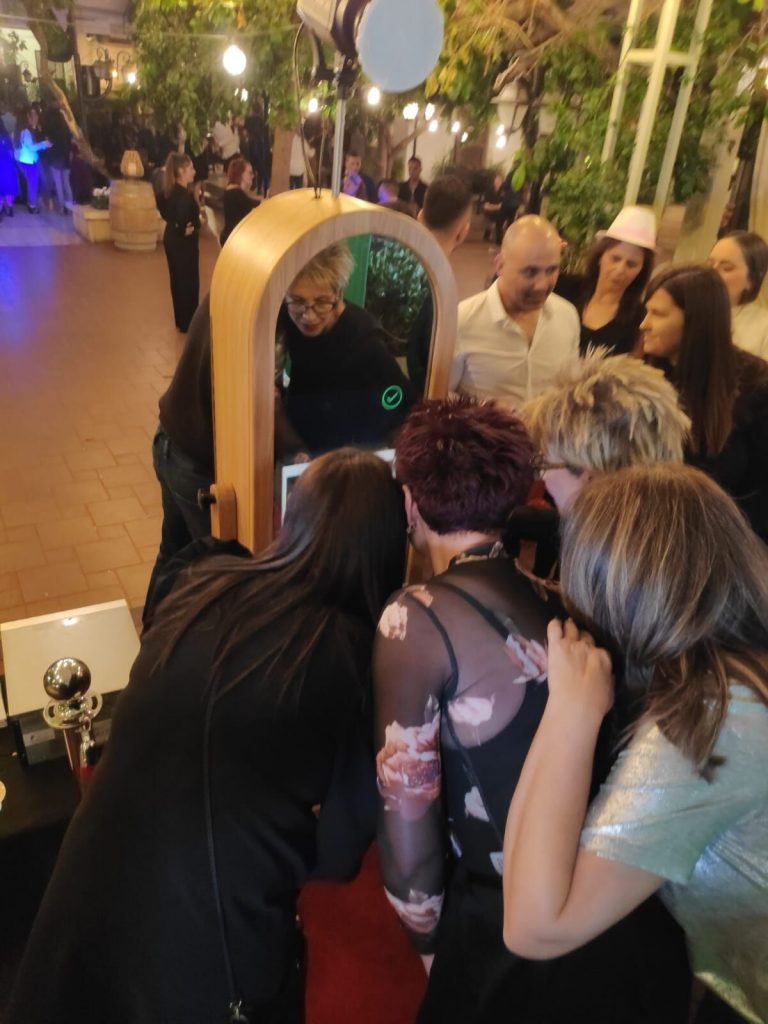 Here are our top reasons why you should have a photo booth at your wedding in Bay Area, CA:
1) They Serve as Great Entertainment!
Wedding photo booths are great for all ages! A photo booth provides endless entertainment from the beginning of the night, all the way until the end!
They can add an interesting and fun-filled atmosphere with wedding photo booths as a part and parcel of most of the weddings. Wedding guests love hamming it up for the camera.
2) They Make Great Memories & Are Fun!
Accept it or not, but yes, photo booths have become an integral element at the weddings, lately.  The importance is due to the reason as these weddings are where everybody is all dressed up in their unique attire and nothing can go better with that other than a little tomfoolery.
Wedding photo booths are apt for a great atmosphere. They help to create stunning images in an effortless way and are a fun and interesting way to record the guests and their wishes to the couple.
Wedding photo booths can even be tailor-made to fit any location and any theme. Wedding photo booths also allows people to take images of themselves,with minimal or no effort at all. It saves you time photographing all the guests and trying to capture people candidly.
While you are photographing the atmosphere and the essential shots that make up the wedding album, guests are free to let themselves go wild in front of the photo booth. This leads to some fun, unique moments your clients will definitely appreciate.
Whether it's the quirky backdrop, the blush-inducing props, the silly accessories, nothing breaks the ice at a wedding like a photo-booth. Your loved ones can mingle and giggle in front of the camera. These take the selfie game to another level.
We at BAM photo booths offer a complete photo booth rentals in Bay Area CA with a digital copy of your corporate or special events photos. From the various GIF photo booths to the ones that create custom flip-books, we have a list of creative ideas that can easily assist you with everything you need to know about the wedding photo booths.
BAM Photo Booths Bay Area Are All The Rage For wedding parties in Bay Area, San Francisco CA
We have experience with the latest digital photography technology, our mirror photo booths in bay area ca, can create and preserve a fun memory in just a few seconds.
Affordable, easy to use, and fun, our service includes an experienced and friendly attendant to process the photos in an efficient manner, ensuring that all who want a photo taken will have the opportunity.
Want a wedding filled with laughs, endless fun and great memories, a Wedding photo booth rental in Bay Area, is  the right option for your big day!

Types Of Wedding Photo Booths Bay Area, CA
We've put together various wedding photo booth ideas that are simple and will inspire you to engage your guests at the wedding.
Classic Mirror Photobooth
Nothing works better than a classic photo booth. Everyone knows what they are and how they work. This photo booth idea is clear and compact, keeping everything together. Having it at the reception allows everyone to use it at their leisure.
Trust us, there will always be a few people hogging the machine.
Slow-Motion Video Photo Booths
They are just like other photo booths but the only difference lies in the capture speed. When you hit click the video camera captures your guests at a very slow speed. As a result, you can enjoy a series of videos that everyone will want to share.
It is a perfect addition to any wedding, party or event. Some videographers are even offering these slow-motion video booths for an extra fee and can even edit a few video booth clips into the final wedding video. To assist you with photo booth rentals you could go with the best companies that specialize in these types.
 GIF Photo Booths
These GIF Booths are simply amazing to be a part of your event. It adds a lot more fun, excitement, and twist in the parties as compared to the traditional photo booths. All your guests will love GIFs as these can take quick bursts of pictures and then align them all together in a short moving slow clips.
Flipbook Photo Booths
It is a modern, open-air photo booth that prints instant flipbooks. There is nothing new about this type but we can bet you that your guests will surely love the idea. They can take flipbooks of themselves with their loved ones and also have the facility to take them home as well. Guests capture a short animation and play it back by flicking through the pages of a printed flipbook. It is designed for commercial use at events and celebrations, and there is no limit to the number of books printed. Now, who won't love this idea? There are few who also allows you to have a flipbook cover of your choice with your name, hashtag and wedding monograms to take away a gift from the wedding as a memory.
Open Air Photo Booths
This type of boothless photo booth is a photo printer that can automatically print your pictures from a social hashtag or geolocation. This means that the entire wedding is a complete giant photo booth, so remember making the most of your time and memories in a frame full of happy moments.
You just need to press the button whether it is the remote for the camera or a special start button. The countdown will begin and the picture will be captured.
You can enjoy sharing the same by setting up two or three different backdrops around the reception space, complete them with props and passing around selfie sticks to engage your guests. You can see that your guests will have fun all night, with no worries about your hire time ends.
Old School Photo Booths
The classic old school photo booth is one of its kind that allows your guests to get cozy in a booth and make a series of funny faces, then end up with a printout of their hilarious doings. These shots of funny moments turn out to the most memorable ones from the entire wedding. Allow your guests to put their pictures in a wedding book so you can always look back on the day.
BAM Tower Mirror Photo Booth
This is the most crowded one at weddings. We all love a mirror selfie, so why not get your loved ones involved in the photobooths. The BAM Tower Mirror Photo Booth is the most innovative yet equally fun and slick in its look and is bound to wow your guests.
The absolute highlight of any Corporate event. Mirror photo booth rentals are a great way to entertain your guests and send everyone home with the best memories for years to come. You can easily choose to include voice guidance, vibrant animations, emoji stamping, interactive contests, social games, colorful photo countdowns and more.
The mirror photo booth is all the rage at weddings, it outshines itself by taking pictures to a whole new level. Colorful animations and interactive selfie-taking experience will make your guests go "WOW" in your wedding. Our services with Bam photo booths usually include mirror photo booths as well to let you enjoy the wedding.
Green Screen Photo Booths
The type of photo booths can let your guests choose their backdrop with green screen technology. This is a perfect one for themed weddings.
360 Degree Photo Booths
This is one of its kind in the casino parties and wedding events. It allows your loved ones to see themselves with each and every possible angle. This type can be considered as an incredible way to freeze each moment in time, and then check it out from every angle.
Creative Set Photo Booths
This can be easily customized by the backdrops. Imagine a vintage Airstream trailer or a '60s Volkswagen bus turned photo booth at your wedding. You can use lots of photo booth fun props to get that extra fun and perfect shots at the weddings. Don't miss the game and just enjoy having fun pictures.
BAM Oval Interactive Mirror Photo Booths
It is a unique photo-generating product that offers the latest technology in interactive picture taking. Oval Mirror Photo Booth has a smart design and a user-friendly interface.
You can easily choose to include voice guidance, vibrant animations, touch-based photo-signing, emoji stamping, interactive contests, social games, colorful photo countdowns and more.
List of wedding photo booth fun props to have

Confetti: Keep bowls of colorful confetti on at any and all entrance points.
Faux sure: If you are tired of seeing those original flowers then faux sure is a great idea. Spend on fake blooms with few coats of spray paint before being made into crowns, garlands, and even a bouquet.
Masks: You can never go wrong with the masks as a fun prop at any wedding. Providing partial masks from various areas can hit your wedding excitement to a new level. Take those that cover just the top of guests' faces as it will be fun.
Balloons: Oh yes, how can we all forget this to the rescue. Consider balloons in the air with few quotes or sayings.
CutOuts: Cutouts of musical instruments from various colored glitter paper may ensure that everyone in attendance is with the band and even let your guests be a part of your beautiful moments in a much fun-loving way.
Hats and glasses: Opt for a few hats and glasses from costume shops, party stores, or possibly even your childhood bedroom. Mixing those will add elements of nostalgia for the funniest snapshots.
Printable words on a stick: They can encourage anyone who wants to take a silly photo of themselves or with a group to enjoy and be a part of your wedding.
Which areas do we serve?
Photo Booth Rental in San Francisco Bay Area, CA , Silicon Valley & other nearby locations including:
Photo Booth Rental in San Mateo, CA
Photo Booth Rental in Oakland, CA
Photo Booth Rental in San Carlos, CA
Photo Booth Rental in Atherton, CA
Photo Booth Rental in Castro Valley CA,
Photo Booth Rental in Santa Clara, CA